Mission: To inspire others to become the best version of themselves.
Vision: To support the expression of healthy, mindful lifestyles.
Values: Mindfulness ~ Strength ~ Purpose
Social Responsibility
Zensquatch shirts are made from US-grown organic cotton, recycled Repreve® polyester and TENCEL™ Modal producing a luxuriously soft shirt with a low environmental impact.
Charitable Contribution: One percent of all proceeds are donated to non-profit meditation centers in the United States to help support the spread of mindfulness practice.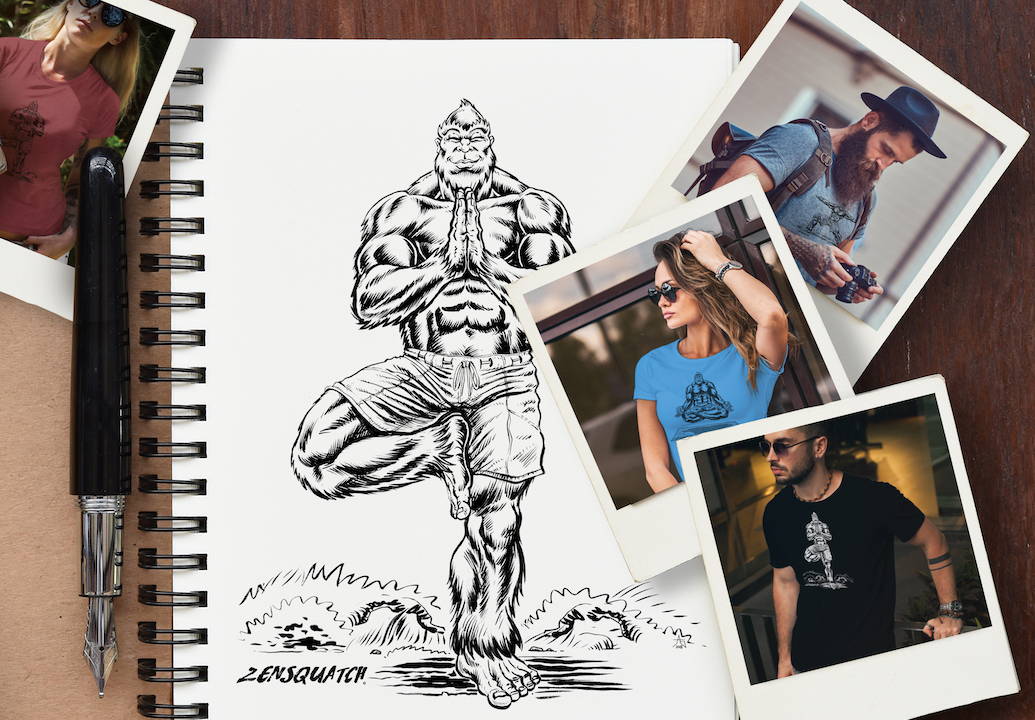 THE ZENSQUATCH ORIGIN STORY
(from the creator)
Zensquatch was born out of the darkest place in my life. I was losing my business, my marriage and was approaching my 40's as a broken man. I happened upon the poem "Invictus" by William Henley. In an attempt to control my sorrow, I began reciting the words of the poem as I took (Wim Hof) ice-cold showers each day. I furthered this discipline with strenuous exercise, yoga, meditation practice and listening to podcasts from Joe Rogan, Brett McKay, and Jordan B. Peterson.
One day, I strayed from my ritual and immersed myself in nature. Far from the public persona that I strived to create, I found myself covered in mud and sweat after hiking miles through pristine, old-growth forest. It was the first time I remembered what it was like to feel strong and at peace. Although I later returned back to my cold shower, I forgot to recite the poem. Something in me had shifted. The water didn't faze me; and the suffering, though still present, no longer defined me. I was fully present in that moment. My physical and mental disciplines had realigned my path. I began to shed the mud, grime and older version of myself down the drain. In that moment, the idea for Zensquatch was born.
Zensquatch had become the projection of my ideal self. The embodiment of everything I was aspiring to be: Mentally healthy, physically strong and fully present in life. Wild and dangerous, but in pursuit of virtue. My hope is that you find strength and motivation in these designs, are inspired to take action and become the best version of yourself. In my journey, it took discipline and the cultivation of mental and physical strength. I believe we all have that strength within us. An inner "Zensquatch" finds the strength to endure our greatest struggles and the motivation to reach our greatest aspirations.
Evolution is within.
-Brian Waspi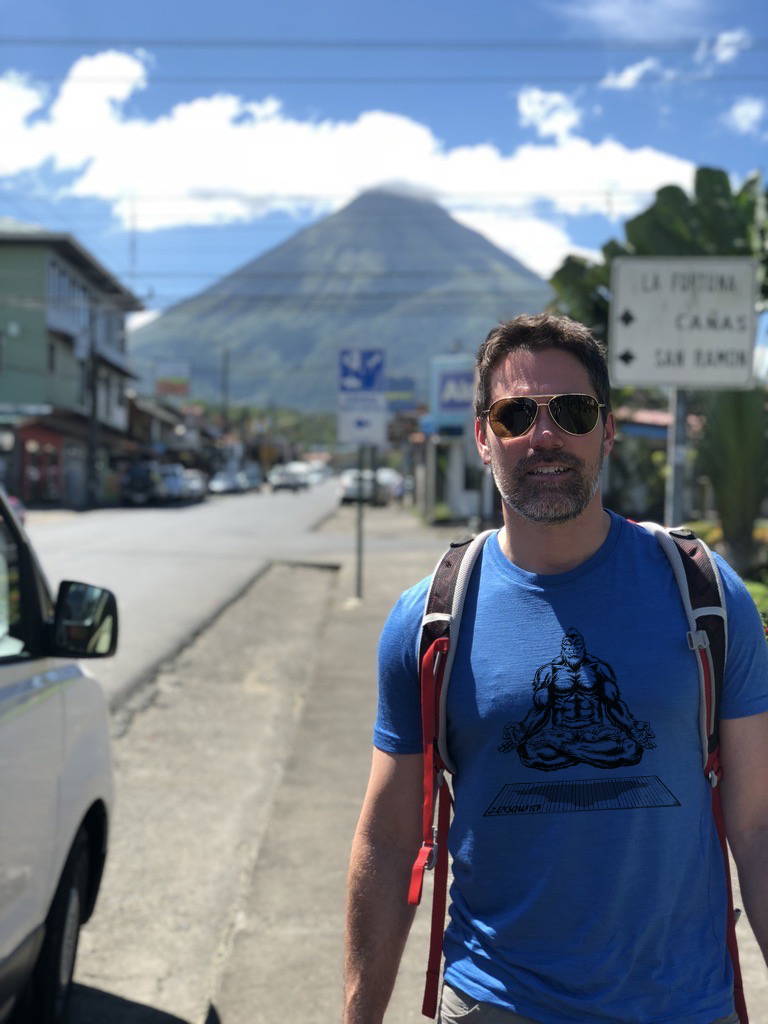 A collection of tools to help you along the journey
as you pursue your ideal self.